We Are Your Go-To School Custodian In Edina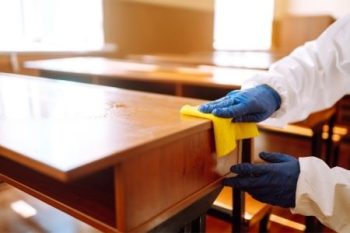 In our experience, the reason many schools struggle to cover all their cleaning needs efficiently and effectively is that most outsourced school cleaning companies don't offer a customized scope of services. At Health Point Cleaning Solutions of Minnesota, we aim to change that by providing comprehensive commercial cleaning services that are designed to meet the specific needs of your educational facility. We work closely with you to develop a customized plan that covers all the necessary tasks, ensuring that the school is clean and safe for students and staff. Schools in Edina, Minnesota, and the surrounding areas can rest assured that their cleaning needs will be met with a commercial cleaning company like Health Point.
Whether you need janitorial services, medical office cleaning, or anything in between, our team of technicians has years of cleaning experience needed to get the job done right. We utilize professional-grade cleaning equipment, products, and techniques that ensure you get the most dependable results from our routine cleaning services. Give us a call today to schedule an appointment and see how Health Point Cleaning Solutions can benefit your school!
When You Need Educational Building Cleaning Services Give Us A Call
At Health Point Cleaning Solutions, we understand the importance of routine cleaning and sanitization to prevent the spread of viruses and diseases. As one of the top commercial cleaning services in Edina, we are equipped to assess the challenges presented by your school and determine a cleaning plan that will effectively prevent the spread of pathogens. Our cleaning professionals look for high-risk areas and examine traffic flow to ensure that all areas are thoroughly cleaned and disinfected. We also offer routine cleaning services to maintain a clean and safe environment for students, staff, and visitors. Contact us today to learn more about our commercial cleaning services and how we can help keep your school safe and healthy.
For Reliable School Cleaning Services We're Here To Help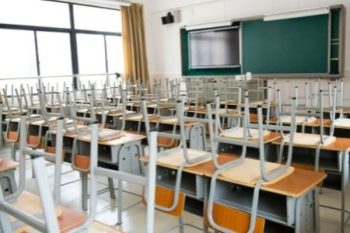 Whether you run a high school, middle school, or college, your facility experiences high volumes of foot traffic every day, which makes finding reliable floor cleaning services essential. At Health Point Cleaning Solutions, we partner with schools in Edina, MN and the surrounding areas to create a customized cleaning plan that will fit their needs, budget, and schedule. Our team of experts utilizes high-quality products and equipment to ensure your vinyl, linoleum, tile, or stone floors are clean and polished.
Health Point Cleaning Solutions has a wide range of commercial cleaning services that are perfect for educational facilities. We understand the importance of keeping your school clean and sanitary for your students and staff, and we are dedicated to providing the best possible service. We are capable of serving a wide range of school buildings, from private schools to public universities. Give us a call for more information about our floor and other deep-cleaning services.
The Search For Commercial Cleaning Services Near Me Is Over
At Health Point, we understand the importance of maintaining a clean and healthy environment for your students and staff. We offer a wide range of services, including commercial restroom cleaning, floor cleaning, and the regular cleaning of surfaces to prevent the spread of germs. All of our cleaning processes are designed to meet the unique needs of your school. And because we know that everyone's budget is different, we offer unbeatable prices on all of our services. Don't settle for less than the best – contact Health Point today and see how we can help you keep your school clean and healthy.