When You Need Church Cleaning Services We're Here To Help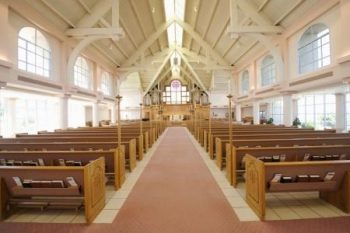 At Health Point Cleaning Solutions of Minnesota, we understand that your church, mosque, or temple is a safe haven for the community and a place of worship and celebration. That is why we offer comprehensive cleaning services designed to keep your church clean, healthy and welcoming. Our experienced team will work with you to develop a custom cleaning plan that meets the unique needs of your church building. Whether you need regular janitorial services or deep cleaning, we'll be there to help. We understand the importance of maintaining a healthy and sacred space, and we're dedicated to helping you create a clean and welcoming environment for your congregation. Contact us today to learn more about our church cleaning services.
The Search For Church Cleaning Near Me Is Over
A healthy church starts with a clean church. Our experienced technicians at Health Point Cleaning Solutions are trained to focus on high-traffic areas like pews, children's facilities, doorways, bathrooms, and more. Now more than ever, maintaining healthy church grounds is paramount to the well-being of your faith communities. We offer flexible scheduling, including daily, weekly or monthly services and customized cleaning plans to fit your church's needs.
We utilize professional-grade equipment and products to ensure your space is spotless. Our floor cleaning service removes stains and ground-in dirt residue to help improve air quality. Steam cleaning and thoroughly sanitizing every surface helps leave your church germ-free and prevents the spread of cold and flu pathogens. Our cleaning technicians are trained to adhere to rigorous standards so your congregation can feel safe in their place of worship. Health Point Cleaning Solutions offers an array of janitorial and custodial plans, which we have provided to a wide range of churches, mosques, synagogues, and temples of varying sizes for over 16 years. Call today to make an appointment with your local cleaning professionals!
For Reliable Janitorial Services In Edina Give Us A Call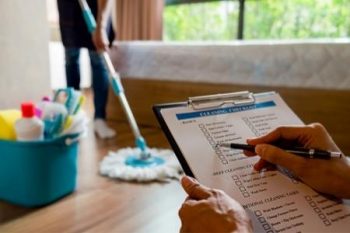 If your carpet, area rug, or upholstered furniture is looking stained, dingy, dull, or lifeless, our team at Health Point Cleaning Solutions can help. Deep cleaning your carpets, rugs, and upholstery not only restores and maintains the appearance of your facility, but it also extends the life of your surfaces and saves you money over time. While daily and weekly general maintenance is important, nothing compares to the professional commercial cleaning that our technicians offer. Searching for the right carpet cleaning service in Edina begins and ends with Health Point Cleaning Solutions.
We continuously strive to set ourselves apart from the competition with customized cleaning plans that fit your needs, budget, and schedule. We pride ourselves on our ability to provide positive experiences while building lasting relationships with our clients. If you're looking for a commercial cleaning company that will not only provide you with the highest quality cleaning services you need but also the friendly and dependable customer service you deserve, then give us a call. Health Point Cleaning Solutions is here to serve you and your community. Contact us to get an estimate today!
We Provide The Professional Cleaning Services You Need
Our professional cleaning services in Edina, MN and the surrounding areas extend to corporate offices, medical offices, schools, hospitals, restaurants, retail establishments, and more. Whatever your facility is, we have the experience and expertise to implement a comprehensive cleaning schedule that meets your needs. When shopping for the best commercial cleaners, Health Point Cleaning Solutions is here to win your business with affordable prices and unbeatable results. Give us a call today to schedule an appointment!