We Provide Terminal Cleaning In Burnsville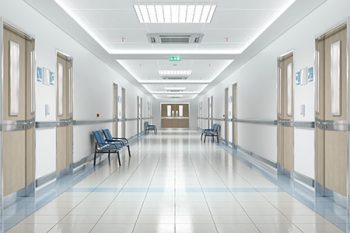 As a healthcare provider, you know that preventing the spread of diseases, viruses, and bacteria is of the utmost importance. That's why expert medical terminal cleaning is such a vital investment. Proper terminal cleaning helps to create a safe environment for both patients and staff. At Health Point Cleaning Solutions of Minnesota, we take a specialized approach to cleaning medical terminals in Burnsville, Minnesota. Our technicians have years of experience in the cleaning industry and adhere to strict regulations. We utilize state-of-the-art equipment and cleaning products that are designed specifically for use in healthcare facilities. Contact us today to find the commercial cleaning service that's right for you.
For Professional Medical Office Cleaning Service Give Us A Call
Hospitals are places where people go to heal, so it's essential that they are clean and free of any harmful bacteria. That's why we suggest a strict cleaning schedule that involves cleaning every room from top to bottom. We use a professional-grade cleaning solution that disinfects and sanitizes all surfaces, and we make sure to remove all detachable objects from the room for further cleaning. We also clean the light fixtures and air ducts, and we disinfect and sanitize any items that are returned to the room. This way, we can ensure that your patients' rooms are safe and clean.
Infection control is paramount in the healthcare industry. At Health Point Cleaning Solutions, we understand this better than anyone. That's why we've made it our mission to provide complete cleaning services that meet and exceed the highest standards of sanitation. Our patient room cleaning procedure is meticulous and compliant, containing and confining pathogens and other harmful organisms. With Health Point Cleaning Solutions on your side, you can rest assured that your facility will always be clean, safe, and compliant.
We Are Your Trusted Hospital Cleaning Company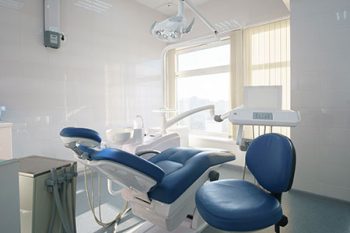 Our team of expert commercial cleaners works with a wide variety of healthcare facilities in Burnsville, MN and the surrounding areas. We offer affordable, flexible cleaning services for doctor's offices, hospitals, medical labs, dentist's offices, assisted living centers, nursing homes, clinics, and many other healthcare environments. At Health Point Cleaning Solutions, we understand that every medical facility is unique and presents its own set of challenges. That's why we tailor our cleaning regimens to the specific needs of each client. Our team of experienced and certified cleaning technicians is trained to identify common issues and develop customized solutions that will keep your facility clean and safe. We believe in the work you're doing to help your patients, clients, and residents, and we're dedicated to providing the highest quality cleaning services available. Contact us today to learn more and schedule an appointment.
When You Need Hospital Janitorial Services We're Here To Help
At Health Point Cleaning Services, we understand that a clean facility is a well-run facility. That's why we offer complete cleaning services, from the waiting room to the restroom. You can rest assured that our cleaning technicians have years of previous cleaning experience in hospitals, dental offices, surgical centers, nursing homes, and more. We have a thorough understanding of the strict demands that medical facilities require, and we utilize the appropriate chemicals, tools, and techniques necessary.
Our team has provided top-quality medical facility cleaning services in Burnsville for over 16 years. We understand the importance of maintaining a clean and sanitary environment for both patients and staff. Our team of cleaning experts is dedicated to meeting the unique needs of every medical provider. From primary care physicians and specialists to rehabilitation centers and hospices, we offer a wide range of services that can be customized to meet your specific needs. Contact us to schedule a consultation today if you would like to learn more about how Health Point Cleaning Solutions can help your space. We look forward to speaking with you!