For Professional Homeless Camp Cleanup Give Us A Call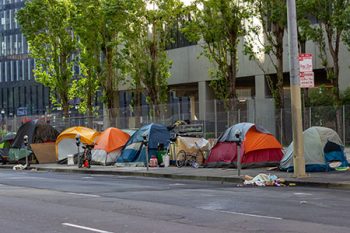 Our team at Health Point Cleaning Solutions specializes in cleaning and disinfecting biohazards and debris created by homeless encampments. We know that property owners in Hennepin County can feel overwhelmed when facing the cleanup requirements after homeless residents have vacated their encampments, which is why we're here to help. We understand the safety risks associated with encampment cleanup, and we're dedicated to providing a safe and clean environment for everyone involved. We offer high-quality cleaning services that are designed to remove all traces of biohazardous waste and debris. From medical office cleaning and janitorial services to encampment cleanup, our experienced team of cleaning professionals does it all. Give us a call today to learn more. 
DISCLAIMER: Health Point Cleaning Solutions cannot remove homeless encampments from PUBLIC PROPERTY unless contracted by the city, county, or state. If you DO NOT OWN the property, please call the city or county for help.
We Are Your Homeless Encampment Specialists
Homeless camps can pose serious safety risks, both to the encampment residents living there and to the general public. Health Point Cleaning Solutions specializes in the removal of biohazards and debris from homeless encampments. We understand that this is a sensitive issue, and we take care to treat all parties involved with respect. Our team is equipped to handle even the most challenging cleanup jobs, and we always put safety first. If you are concerned about a homeless encampment in your community, please don't hesitate to contact us. We can help make your neighborhood a safer place for everyone.
Hennepin County and city workers provide a vital service to our community by keeping our streets and public spaces clean. However, these workers are often exposed to biohazards, including feces, urine, vomit, blood, and spoiled food. In addition, they may come into contact with sharps, illegal drugs, and paraphernalia. To protect the health and safety of you, your staff and employees, and the general public, Health Point Cleaning Solutions offers a variety of decontamination and cleaning services. We can safely remove and dispose of all debris, biohazards, and sharps. We can also decontaminate and clean the area to ensure that it is safe for everyone. In addition, we offer Hepatitis A – Decontamination services.
When You Need Homeless Camps Cleared, We're Here To Help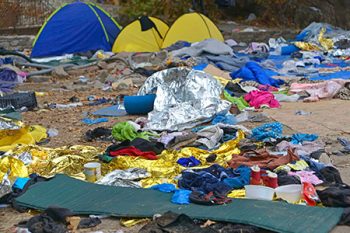 The population of homeless people in Hennepin County continues to rise, especially during the Covid-19 pandemic. And while outreach workers and city council programs continuously strive to help unsheltered people find affordable housing, it remains a problem for property owners who need to remove garbage and debris from their area of business left over from encampments.
When cleaning up such an encampment, it is essential to take safety concerns into account. Needles and other sharps are often present, and there is potential for exposure to communicable diseases. That's why it's important to leave the cleanup to professionals who are trained to remove and dispose of contaminated items safely. At Health Point Cleaning Solutions, our technicians are equipped with the personal protective equipment and knowledge necessary to safely clean up homeless encampments. We understand the importance of maintaining public safety, and we are committed to providing comprehensive cleaning services that protect both those living in homeless encampments and the wider community.
The Search For Encampment Cleaning Near Me Is Over
If you have a homeless encampment on your property or in the vicinity of your facility, it is important to have it professionally cleaned and removed. There are health and safety concerns for both your employees and the homeless individuals themselves. Hennepin County provides some resources for removing encampments, but they also emphasize that it's the responsibility of the property owner to clean up their private property. The first step is to contact a professional cleanup company like Health Point Cleaning Solutions. We will work with you to safely and efficiently remove the encampment and then clean and disinfect the area to prevent any contamination. We are available 24/7 and are happy to provide our services outside your regular business hours to keep things running smoothing. Give us a call today!