We Are Your Commercial Cleaning Experts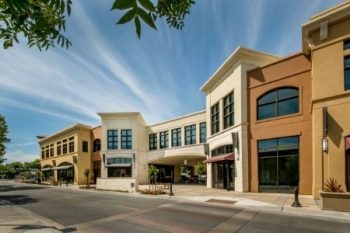 At Health Point Cleaning Solutions of Minnesota, we provide professional cleaning services to various types of buildings in the Minneapolis area. We use state-of-the-art equipment, industry-standard methods, and professional-grade products to ensure that we always meet or exceed our clients' expectations. No matter what type of facility you own, we will create a customized cleaning plan that fits your schedule and budget. Our team of experts is highly trained and experienced in a wide range of cleaning services, so you can rest assured knowing that your facility is in good hands. In addition to general cleaning, we also offer tile and grout cleaning, carpet cleaning, medical office cleaning and more. Contact us today to learn more about how we can help keep your facility clean and looking great!
We Provide Commercial Cleaning Services You Can Depend On
At Health Point Cleaning Solutions, we understand how important it is to have a clean and sanitized workplace. Not only does it create a more pleasant environment for your employees, but it also helps to instill confidence in your customers. That's why we offer comprehensive cleaning services that will leave your business sparkly clean from top to bottom. Our experienced team of technicians will methodically clean, sanitize, and disinfect every nook and cranny, paying particular attention to high-touch areas. And because we understand that each business is unique, we'll work with you to tailor our cleaning services to meet your specific needs. So if you're looking for a cleaning team that you can count on, look no further than Health Point Cleaning Solutions.
With our professional cleaning service, you can schedule any of the following:
Janitorial Services
Medical Office Cleaning
School Cleaning
Office Cleaning
Church Cleaning
Encampment Cleanup
Your business is a reflection of you—so why settle for anything less than the best when it comes to commercial cleaning services? At Health Point Cleaning Solutions, we take pride in our work and go the extra mile to ensure you receive the quality service you deserve. From medical facilities to retail stores, we provide a wide range of services, and our professional teams don't shy away from buildings with extensive square footage. We understand that a clean business is a happy business, which is why we offer deep cleaning services at an affordable price. Contact us today to schedule an appointment.
Give Us A Call For Commercial Office Cleaning In Minneapolis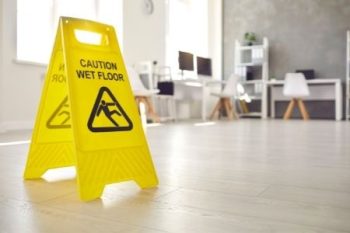 At our commercial cleaning company, we understand that first impressions are important. That's why we go above and beyond to ensure your commercial space is clean, welcoming, and safe for both employees and customers. Our team of experienced technicians receives ongoing training in the latest products, methods, and equipment so you can be confident you're getting the best possible service. In addition, our commercial cleaning services can be scheduled 24/7 and tailored to your specific needs. Whether you need daily, weekly, or monthly service, our commercial cleaners will work around your schedule so that you can focus on running your business. Unfortunately, some business owners hesitate to invest in professional cleaning services due to concerns about cost. At Health Point Cleaning Solutions, we strive to provide business owners in Minneapolis with an affordable office cleaning service they can depend on.
Office buildings experience high levels of foot traffic every day and require regular cleaning to maintain an acceptable level of sanitation for their employees. At Health Point Cleaning Solutions, we have years of experience in the cleaning industry and have partnered with many offices throughout the Minneapolis area to provide the cleaning schedule and quality of service they have come to expect from us. Depending on your needs, our regular service can include carpet cleaning, floor care, deep cleans, and janitorial cleaning services. Our staff members bring all the necessary cleaning supplies and professional-grade equipment that is necessary for the job. Give us a call today to learn about our list of services and schedule an appointment with our cleaning professionals!
When You Need Professional Office Cleaning We're Here To Help
Window cleaning, commercial carpet cleaning, and additional services are an important part of keeping any office building looking its best. Our commercial cleaners are also trained to focus on high-traffic touchpoints like light switches and elevator buttons during surface cleaning to disinfect areas and help reduce the spread of germs and bacteria. Our team at Health Point Cleaning Solutions understands the importance of providing a high level of customer service. We take the time to create a customized plan for each of our clients, taking into account their unique needs and schedules. We always maintain clear communication with our clients and address any concerns as quickly as possible so you can have the peace of mind you deserve. Our goal is to provide a positive experience every time we clean your business facility. We look forward to partnering with you!