Give Us A Call For Janitorial Cleaning In Minneapolis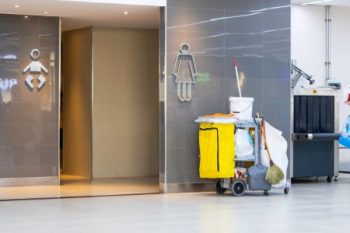 Finding a professional cleaning service you can rely on shouldn't be challenging. At Health Point Cleaning Solutions of Minnesota, we have over 16 years of experience providing a wide range of commercial cleaning services to the residents of Minneapolis, Minnesota and the surrounding areas. We have built a team of dedicated cleaning professionals who are guaranteed to meet your needs. Businesses and property owners throughout the Minneapolis area have chosen our company to be their cleaning specialist to ensure that their facility's challenges are met with efficient and affordable solutions.
Health Point Cleaning Solutions provides the highest quality janitorial and commercial cleaning services whether you need corporate office cleaning, medical office cleaning, medical terminal cleaning, or more. Our team is ready to take your business cleaning needs off your hands. So if you're ready to take your business to the next level, then give us a call today. 
The Search For Janitorial Services Near Me Is Over
Depending on the type of business you have, the list of tasks you need from your cleaning service may differ. A retail store might require more basic cleanings like carpet and window cleaning while a medical facility would require more deep cleaning services and a strict cleaning schedule to maintain a healthy environment. At Health Point Cleaning Solutions, we understand that not all businesses have the same needs, schedules, and budgets. This is why we work closely with all of our clients to determine the best cleaning and maintenance plan for their business.
Through our janitorial and comprehensive cleaning services, we maintain effective communication with all of our clients to ensure your needs and standards are met every step of the way. We utilize professional-grade cleaning products and approach every facility with innovative and effective solutions. You can rest assured that our cleaning crews are trained and experienced to handle any type of cleaning service you need. Call Health Point Cleaning Solutions today for the friendly, reliable, and affordable cleaning you need. 
When You Need Janitorial Cleaning Services We're Here To Help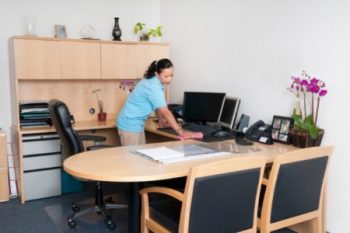 If you're looking for a janitorial cleaning service that can handle any type of business, then look no further than Health Point Cleaning Solutions. Our cleaning professionals have extensive experience servicing all sorts of businesses, from commercial buildings and medical facilities to retail establishments and industrial complexes. No matter what type of business you have, we know how to keep it clean and sanitary. 
At Health Point Cleaning Solutions, we understand that your needs can change over time. That's why we offer both short-term and long-term cleaning contracts that are tailored to your specific needs. Whether you need daily, weekly, or monthly service, we will work with you to create a schedule that fits your budget and your busy schedule. We also utilize a wide range of effective cleaning products, including our state-of-the-art sanitation technology. So no matter what your cleaning needs are, we have a solution that will fit. Contact us today to learn more about our Minneapolis janitorial cleaning services.
We Are Your Local Janitorial Company In Minneapolis
At Health Point Cleaning Solutions, our experienced cleaning crews are dedicated to providing superior service. We use professional-grade cleaning products and proven techniques to ensure the highest level of cleanliness. Whether you need cleaning for a medical facility, school, church, or office, we'll be there to help. Contact us today to learn more about our commercial cleaning services and how we can help keep your business clean and safe.